Message from The Desk of Chairman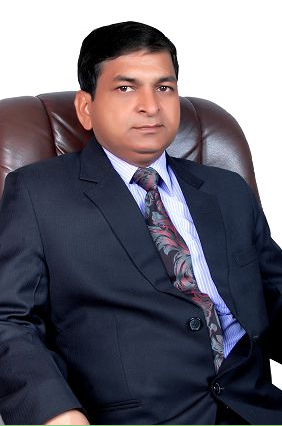 It is a forgone conclusion that 'Educational Institutions are temples of learning'. It is my firm belief that schools & colleges are meant not only to get children to their dream job but also to help them to be finer human being of Strong character. Students are the nation's most valuable & creative assets. Their imagination is the key for building a great future for our country. The efforts put in our Institutions by the Principal, Teachers & Staff members in shaping & developing the personality is praiseworthy & I am certain it will go long way in developing the overall personality of our young citizens. So let us all work towards achieving the vision of our students & making them capable in every possible way, So they an take the flight of their life confidently.
Best Wishes.
Mr. Praveen Goyal (Chairman)
Help and Support

Contact Us Anytime we'll Reply within 24 hours
We value Your Input.

Please use the form below to share your ideas. We need you to share your thoughts and/or send your requests. Tell us what you need and we will do our best to respond.
If you have a question regarding your education, why not give us a try with the form below.As we said at the beginning of this page, we value your input.
We need your feedback to help us determine how best we can serve you.